Straight from the source,
built for your brand
We specialize in manufacturing natural and sustainable ingredients sourced from coconuts grown organically, creating high-value, premium quality ODM/OEM products which will have the ability to fit any brand's customized needs.
CORPORATE VISION AND MISSION
Great companies are built on great foundations.
Delivering wellness through sustainable innovation
To excel and be the leader in the industries we serve
Powerhouse Research and Development
Within the smart structure of our R&D compound is a highly advanced laboratory distinguished with trailblazing testing equipment. This integral part of the Natura Aeropack property is rooted in our passion for innovation–enabling us to conceptualize, formulate, develop and fully customize products with our vast range of testing abilities, guaranteed certified to meet global standards.
Our next-gen complex showcases state-of-the-art technologies in manufacturing the design of premium quality products. These utilize global best practices in sustainability operations–optimizing the use of resources while minimizing waste generation to preserve the environment.
Cost-effective Operational Excellence
Our vertically-integrated facility sits on a 26-hectare property in the First Industrial Township – Special Economic Zone in Tanauan, Batangas. Our strategic location and sustainable manufacturing practices allow for more cost-effective operational expenses, thereby ensuring value-added products for clients.
Natura Aeropack Corporation (NAC), a subsidiary of Chemrez Technologies, Inc. (CTI) and Aero-Pack Industries (API), was formed in 2016 to drive the expansion of oleochemicals exports and to offer foreign customers a menu of options. These options range from the supply of sustainable raw materials, product R&D and integrated manufacturing to advanced packaging and logistics fulfillment anywhere in the world.
Under the umbrella of publicly listed conglomerate D&L Industries, Inc. (DLI), Natura Aeropack offers B2B clients across the value chain a vast range of solutions for their business needs. In particular–B2B clients from the personal care, health & nutrition, household, and motor care industries: whether brand owner or OEM/ODM manufacturer, global conglomerate or private label disruptor.
Located in the 26-hectare First Industrial Township, an export processing zone in Tanauan, Batangas, Natura Aeropack combines advanced Industry 4.0 technology with a highly skilled work force and a robust supply chain to ensure the highest quality oleochemical ingredients and consumer products–delivered on time, anywhere, in bulk or in smaller commercial quantities.  From sustainably sourced raw materials to Green Chemistry, from efficient manufacturing practices to the use of recycling & renewable sources of energy, Natura Aeropack is aligned with ESG principles and values businesses and consumers are increasingly looking for.
Capabilities and Services
We provide a strategic process–starting from the source to the finished product.
With our reliable logistics systems and partners, we are strongly committed to the delivery of products and goods on time and in excellent condition. Our vast global network of distributing arms gives better access to customers and ensures easy transaction.
Developing a cleaner, greener future
Giving Back to the Community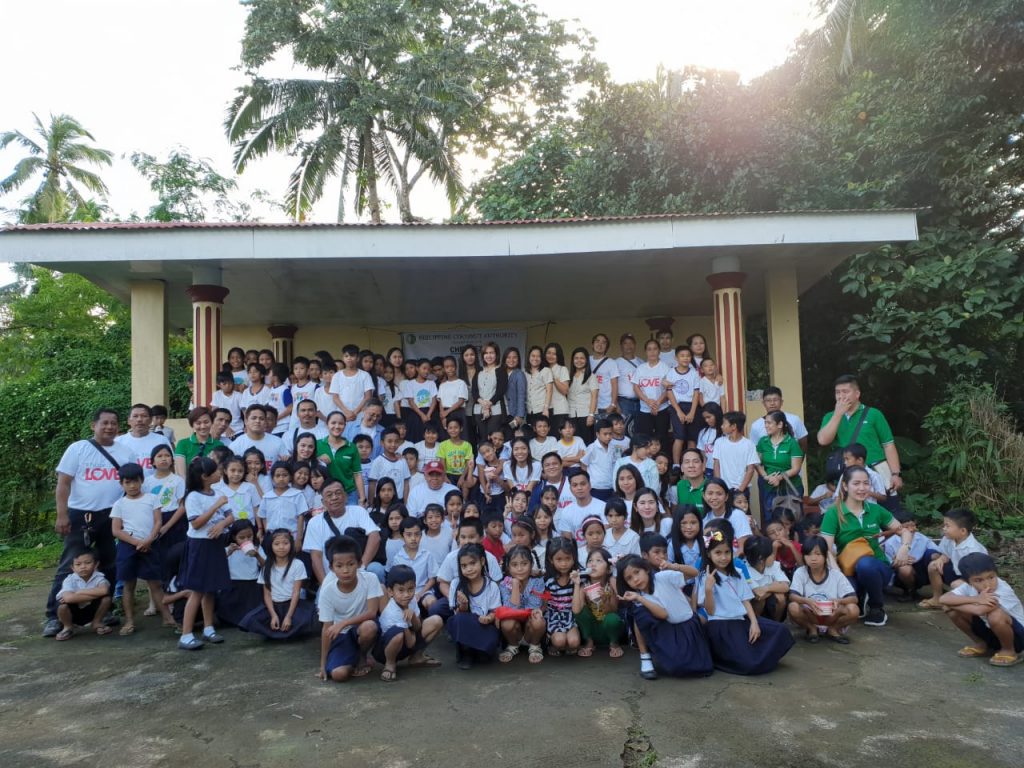 The Lao Foundation works with institutional partners that implement direct programs and services that empower schools and NGOs that create sustainable impact. We believe in opening opportunities for those who need it most.
Partner-Based Educational Program
With the mission of "framing minds, forming hearts and transforming lives", the Lao Foundation Inc. hopes to build and strengthen its neighbor communities towards leadership and excellence.
Community - Based Educational Program
LFI also implements its own educational scholarships and outreach programs in communities where D&L Companies are located. In 2017, LFI began its very own scholarship program for Senior High School and College students. LFI meets its scholars once a month to focus on Values Formation Sessions.
Special Assistance Program
LFI has also supported educational assistance projects, as well as other health and wellness projects.
Teachers' Welfare Program
LFI emphasizes the importance of supporting teachers. We partner with two organizations to support the salaries of teachers in the slum area, and cover stipends and allowances of retired teachers.
LFI recognizes the importance of supporting the employees of the D&L Group of Companies, by awarding educational grants to their children annually and providing full scholarships to their children and dependents, with an emphasis on Values Formation