What Is Glyzer CT200?
Natura Aeropack's Glyzer CT200 (INCI Name: Caprylic / Capric / Lauric Triglycerides) is a medium-spreading emollient that's manufactured for hair care, skin care, and other personal care formulations that require denser oil. This natural, fragrance-free, and sustainable ingredient is derived from coconut oil and offers a mild feel when used by hair care customers. It has also been certified by COSMOS and Ecocert and is halal, or safe and appropriate for Muslim customers.
Glyzer CT200 also contains antioxidants, which help repair the skin and delay or inhibit cellular damage. Moreover, this ingredient is capable of forming a thin barrier on the skin, thus strengthening it and providing it with much-needed protection.
In this regard, Glyzer CT200 makes an excellent substitute for petroleum-derived moisturizing ingredients like mineral oil, petroleum jelly, petrolatum, and paraffin wax. Its properties as a high-lauric coconut medium-chain triglyceride (MCT) product make it ideal for hair care formulations that are easy on the scalp.
What Properties of Coconut MCT Make It Good for Scalp Health?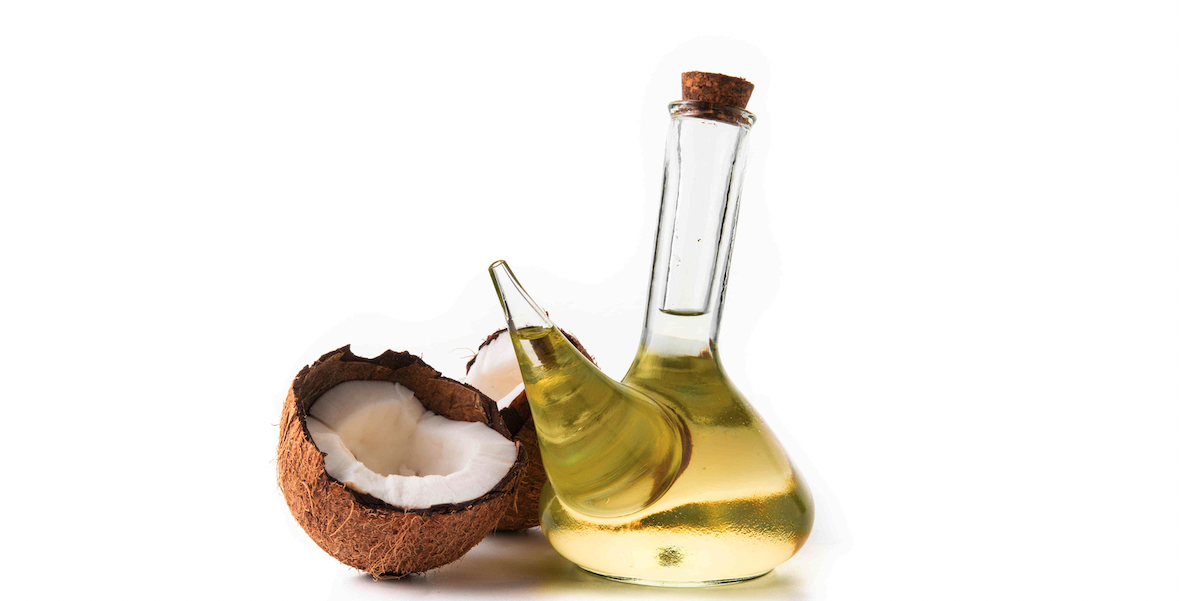 MCTs are best known as substances used in food supplements, especially for those who follow keto diets. But a high-lauric coconut MCT product like Glyzer CT200 can also provide consumers with an array of scalp care benefits as well.
This is because coconut MCT contains lauric acid, which is a typical ingredient used to treat certain skin diseases and conditions like psoriasis, acne, and dry skin. Lauric acid is also known to possess anti fungal and antimicrobial properties. A hair care product that contains high-lauric coconut MCT can help fight off the causes and symptoms of fungal dandruff, as well as promote hair growth and a healthier scalp.
One advantage that hair care customers can expect from the high-lauric Glyzer CT200 is its medium-spreading emollient quality. This will impart a product with a denser formula, but also a lightweight texture and feel when applied. The MCT will properly penetrate the skin, scalp, and hair without leaving an unpleasantly sticky sensation or residue.
What Products Can You Incorporate Glyzer CT200 Into?
Glyzer CT200's high-lauric coconut MCT content makes it the perfect ingredient for a variety of eco-responsible personal care products, specifically for hair care. Some examples of products that you can formulate with Glyzer CT200 are anti-dandruff shampoos and conditioners and hair and scalp moisturizers.
Interested in incorporating Glyzer CT200 into your scalp care products? Contact Natura Aeropack and fill in our inquiry form or give us a call today. We specialize in manufacturing natural and sustainable coconut-derived ingredients, all of which are sourced from coconuts that are organically grown in the Philippines.
Aside from manufacturing coconut-derived products like Glyzer CT200, we can also help you design product formulas that fit your evolving sustainability requirements. Partner with us to manufacture high-quality, scalp-healthy hair care products and expand or jumpstart your green business endeavors.